Hyundai L&C HanStone Plant
Client
Hyundai L&C Canada
Completion Date
Completed - Jan 2017
features
Occupied Environment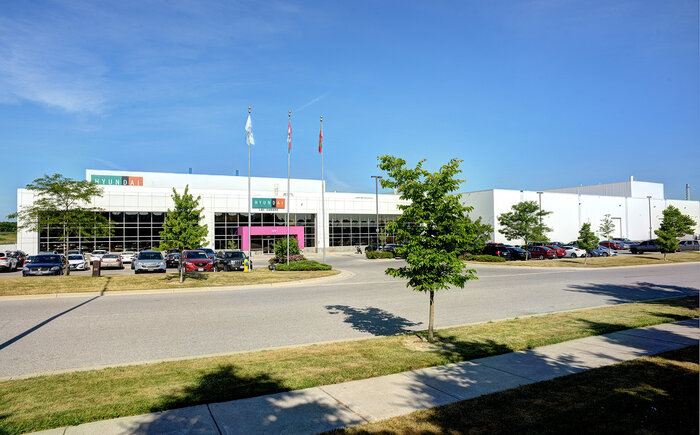 Hyundai L&C HanStone Plant
Part of the Hyundai L&C group, this industrial facility produces high-end countertops marketed under the HanStone Quartz brand. This project involved an extremely elaborate equipment process system, a substantial concrete framed mixing tower, requiring multiple pits, foundations and various-shaped trench systems.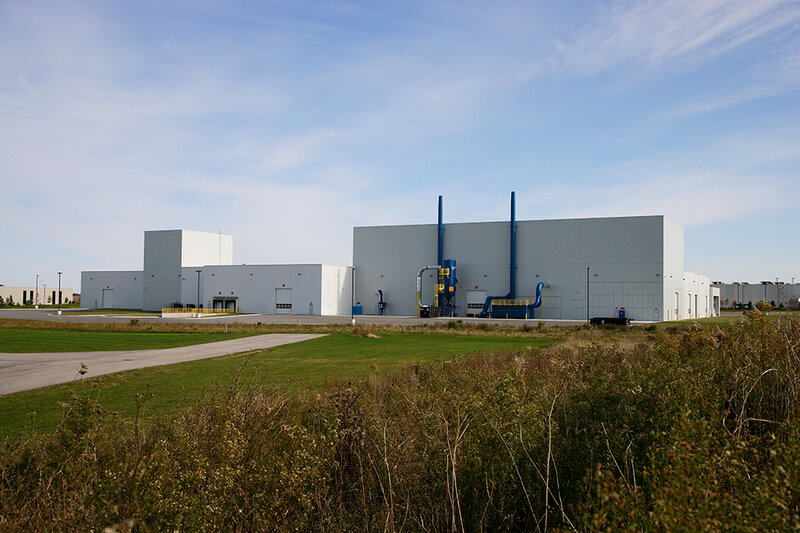 Relationship Spanning Over a Decade
In 2009, Magil built Huyndai's (formerly Hanwha) 210,000-square-foot manufacturing plant and corporate offices in London. Since then, our Special Projects team has maintained a strong ongoing relationship with this client by being very responsive and available for small renovations and modifications to the manufacturing facility. So, when Huyndai wanted to significantly expand its facilities, they reached out to our Special Projects team to help them conceptualize the addition. Our in-house drafter put together a series of concepts to help visualize all the possibilities and validate the optimal strategy.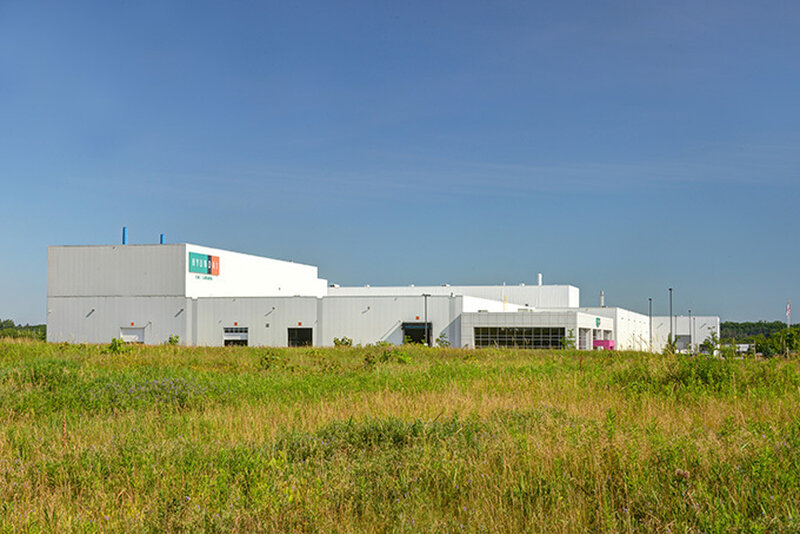 Expansion and Fit-Out
The purpose of the 59,000-square-foot expansion was to add a production line, and this required rework to the original plant. An existing portion of Hanwha's warehouse was converted into a new moulding and polishing line. New environmental and hazardous rooms were also built in association with the new line. The warehouse's joists needed to be reinforced due to low to high roof of the new addition to accommodate snow loads.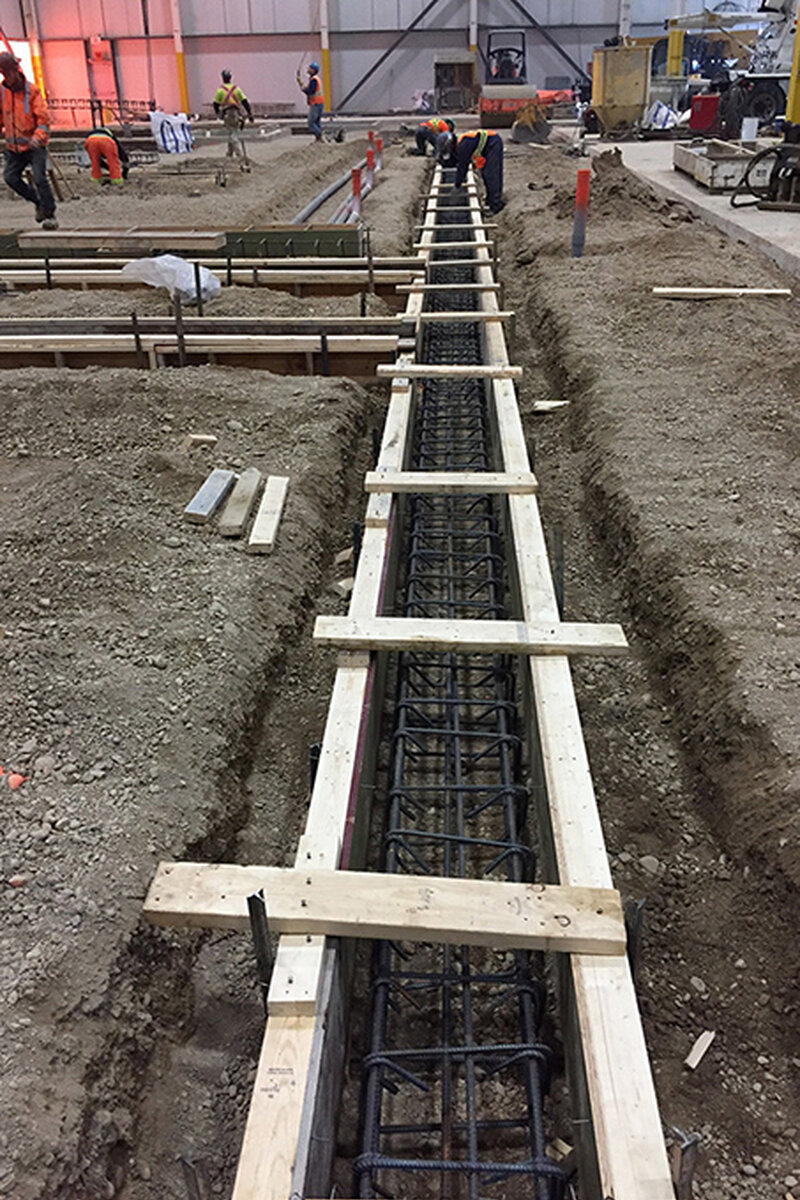 Self-Performed Work
The excavation of 75% of this existing warehouse began the project and the existing area floor slab was removed for new pits and machine bases.
Magil self-performed all the new concrete, equipment pits and trenches. As a matter of fact, the process equipment manufacturer and installer remarked that it was the best concrete they had ever worked with.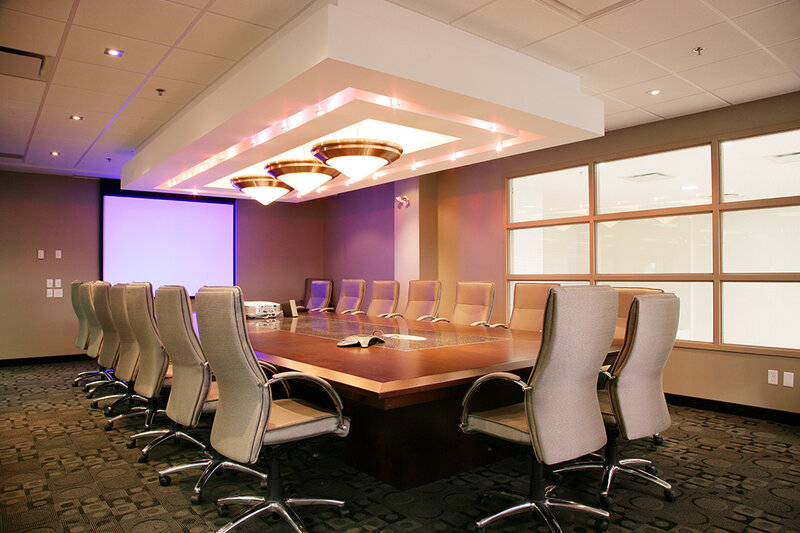 Close Collaboration
This whole project was truly a collaborative effort with the owners, and their overseas equipment as well as their installers. Due to the confidential and proprietary nature of all the process equipment, specifications were not shared beyond Huyndai and key stakeholders. Therefore, major coordination and trust were required between them and Magil's staff.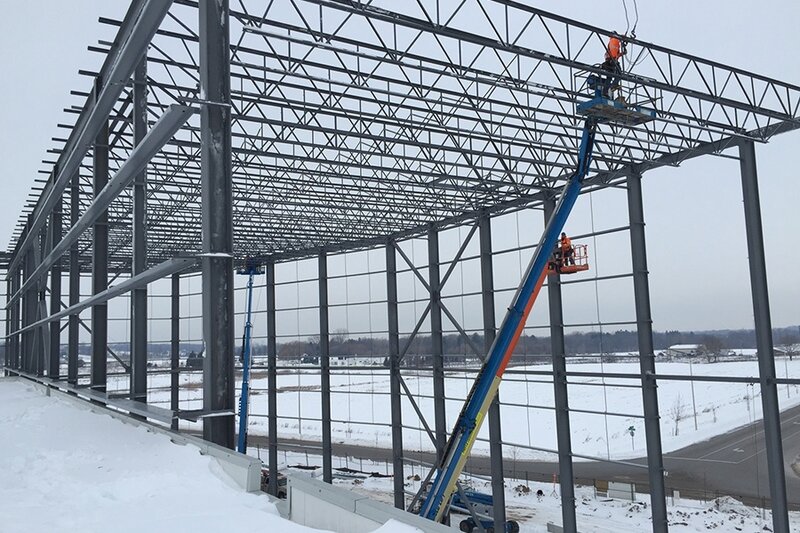 Winter Conditions
The construction continued steadily all through winter to keep the schedule on track. Extensive tarps and heating were installed to allow process installation in order to start well in advance of the building being enclosed.

Gallery