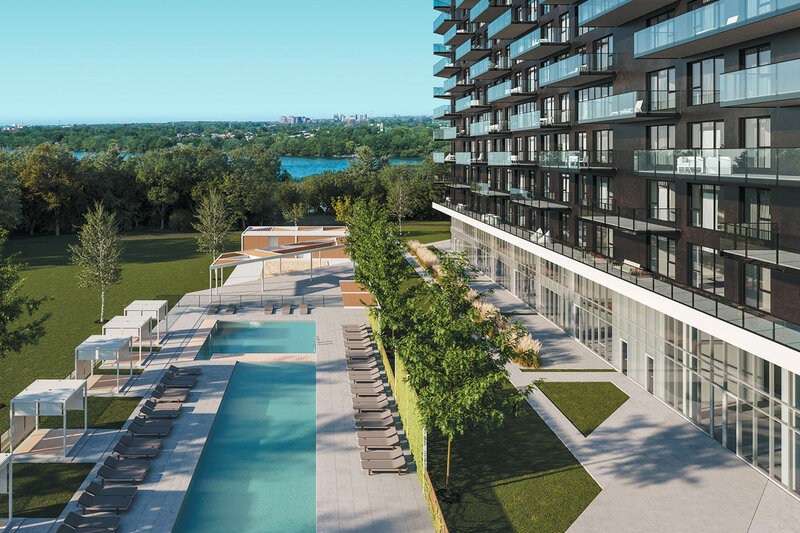 Coming soon! A PARADISE 15 MIN FROM DOWNTOWN MONTREAL: SYMPHONIA SOL
Sep 21, 2020
Coming soon! A PARADISE 15 MIN FROM DOWNTOWN MONTREAL: SYMPHONIA SOL
We are excited to announce that Westcliff, has entrusted us with the construction of Symphonia Sol. Following the success of Symphonia Pop, Symphonia Sol will be the second phase of this multi-phase projectc by Magil Construction.
This luxury waterfront condominium project, valued at $41M, will begin at the end of September 2020 and will run for 20 months. Located on the southern tip of Nuns' Island, on the banks of the Saint Lawrence River, the project features innovative architecture incorporating the latest best practices. The building will present an architecture with distinctive angles for panorama enhancement and maximum southern sun lighting. Landscaping will reinforce the building lines and two outdoor pools, cabanas and a pavilion will complete the décor.

With its 94 residential units including condominiums and penthouses, plus townhouses oriented to maximize views and light, this vast complex will provide a quiet living environment, with a quick and easy access to downtown Montreal.