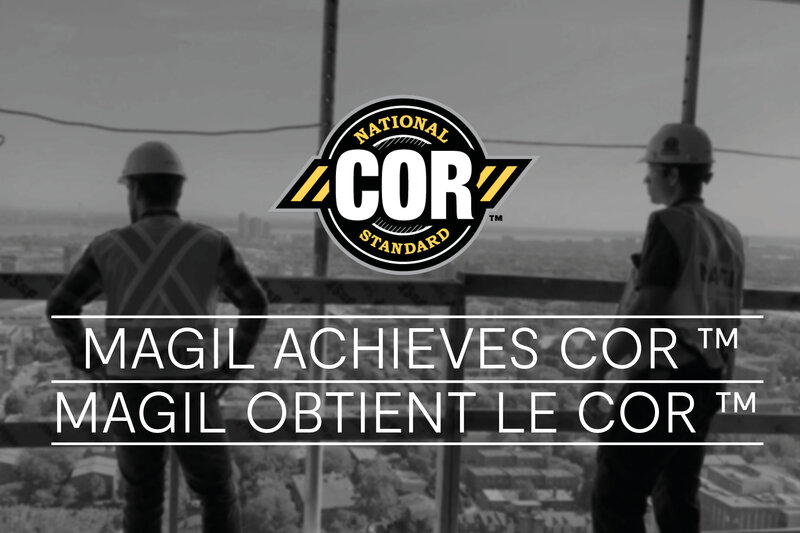 Magil Construction Achieves COR™
Jun 18, 2020
Magil Construction Achieves COR™
Investing in the health and safety of our employees is a main pillar to the success of our company, and our reasonable, non-bureaucratic moral approach to health and safety sets us apart from others. We did not need COR to prove to ourselves that we are committed, responsible, and accountable for health and safety; we have been doing the right thing for a long time, but now however we have a consistent H & S management system to follow and operate by, and prove our commitment to all buyers of construction. Our goal is be leaders in health & safety, and we are, which will translate in business, productivity, professionalism and most importantly the well-being of all our employees.
Directly and indirectly, everyone played a crucial role in us obtaining this certification, and everyone's efforts are greatly appreciated. It would not have been possible if it wasn't for your commitment and dedication. We truly have the best superintendents the industry has to offer, and we are all supported by a great management team.
It does not stop here; we shall continue to improve and to create a better company for us and generations to come.