Rehabilitation of the reunification stadium in Douala
Location
Douala, Cameroon
Client
Canadian Commercial Corporation (CCC)
Completion Date
Completed - Mar 2020
Size
1,814,321 square feet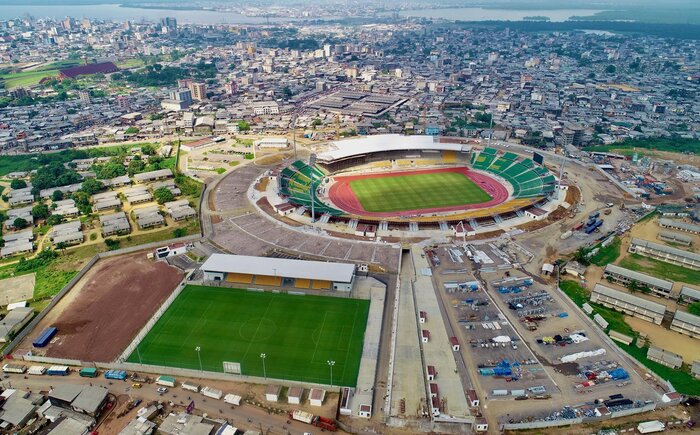 Rehabilitation of the reunification stadium in Douala
Magil Construction collaborated in the modernization of this stadium, originally built in the early 1970s. This extensive rehabilitation and upgrading was performed for hosting two international tournaments: the 2020 African Nations Championship (CHAN) and the 2021 Africa Cup of Nations (CAN). By hosting athletes at the local, national and international levels, the stadium and its facilities help to revitalize the Bepanda district of Douala.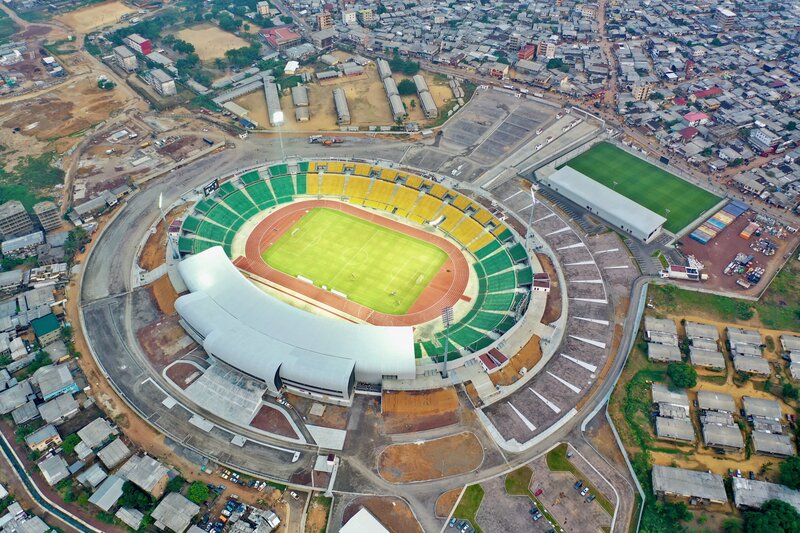 An International Collaborative Effort
Magil Construction performed this project for the CCC (Canadian Commercial Corporation) which had signed a government-to-government contract with the Cameroon Ministry of Sport and Physical Education to rehabilitate the stadium.

As a Canadian-based company responsible for building and executing the project, Magil assembled a team combining local and international strengths to contribute to this important project.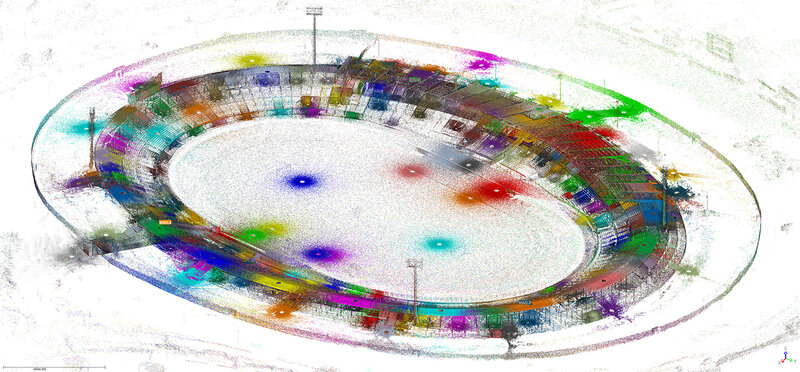 Know-How and Technology to Drive the Project
The goal is to renew the Stadium, increase its capacity, and improve the facility's performance to better meet current local, regional and national interests. Executed in EPCM mode (Engineering, Procurement and Construction Management), this project includes the following stages:
Diagnostics studies and conceptual design, including laser and drone scanning to create a 3D model of the original Stadium.
Detailed design which began simultaneously with the demolition and construction works.
Associated works, including new training facilities with covered seating.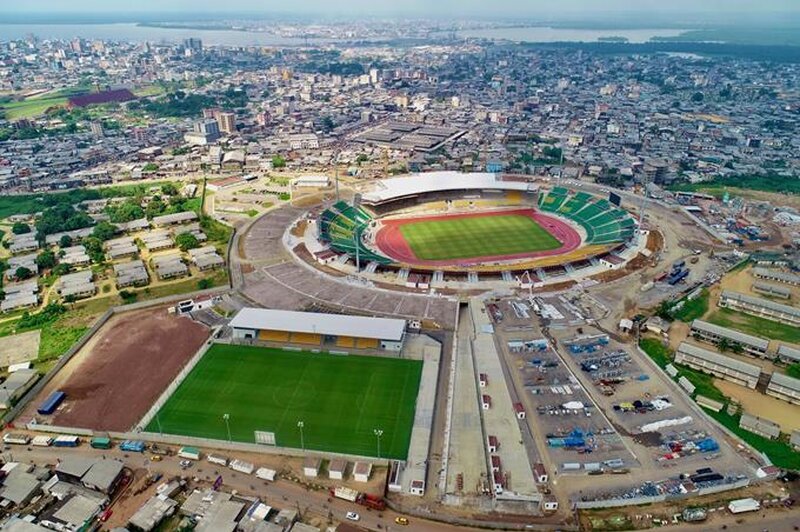 Transformation of the Bepanda Stadium
Situated in Douala, the economic capital of Cameroon, the Stadium is often referred to by the name of the Bepanda district where it is located.

On the Cameroon sports scene, it is a symbolic and very popular stadium as it is used by seven Douala clubs including Union Douala and Les Astres FC.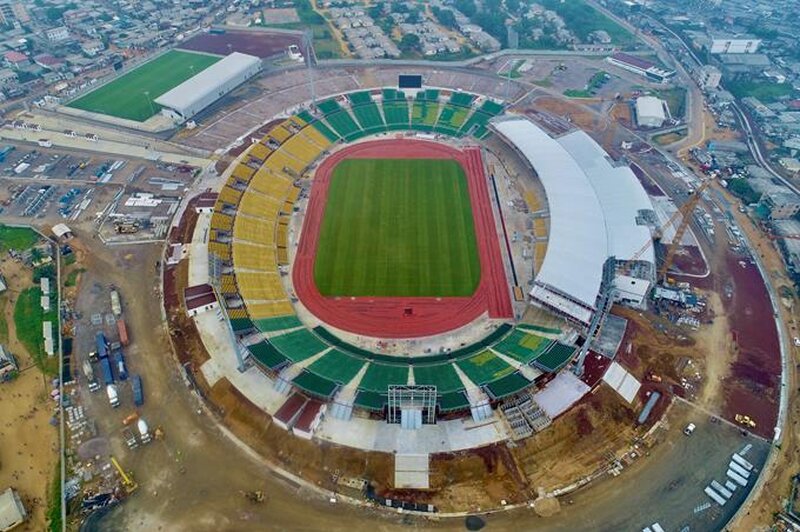 A Premier Multi-Purpose Sports Facility
The renovation project has greatly enhanced the facilities:
Extension of the number of spectators from 26,000 to approximately 39,000 for the main competition stadium.
Construction of an additional training stadium with a capacity of 1,200 seats.
Construction of a VIP service route as well as a secondary route (underway).
With its racetrack around the field and other facilities, this multi-purpose stadium can also host athletics competitions.
Gallery