Location
Montreal, Quebec
Client
Jewish General Hospital
Completion Date
Completed - Jan 2015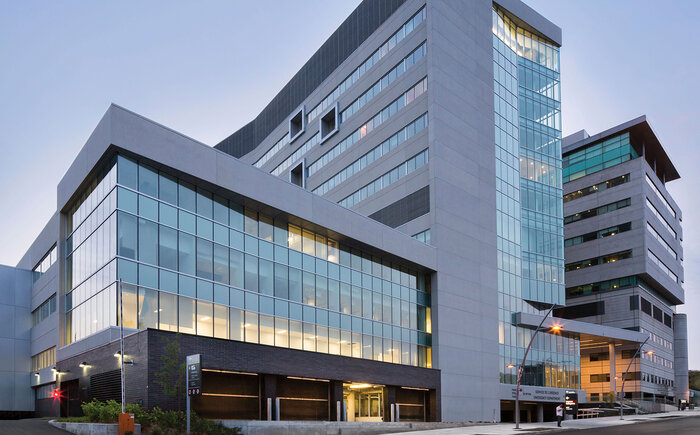 Jewish General Hospital
Situated in the heart of the Côte-des-Neiges District, this expansion project of the Jewish General Hospital, with a total area of over 900,000 square feet, represents a 40% increase of its initial surface area. Linked to a continuously operating urban hospital complex, this project was performed in three phases, and included modifications to pre-existing buildings.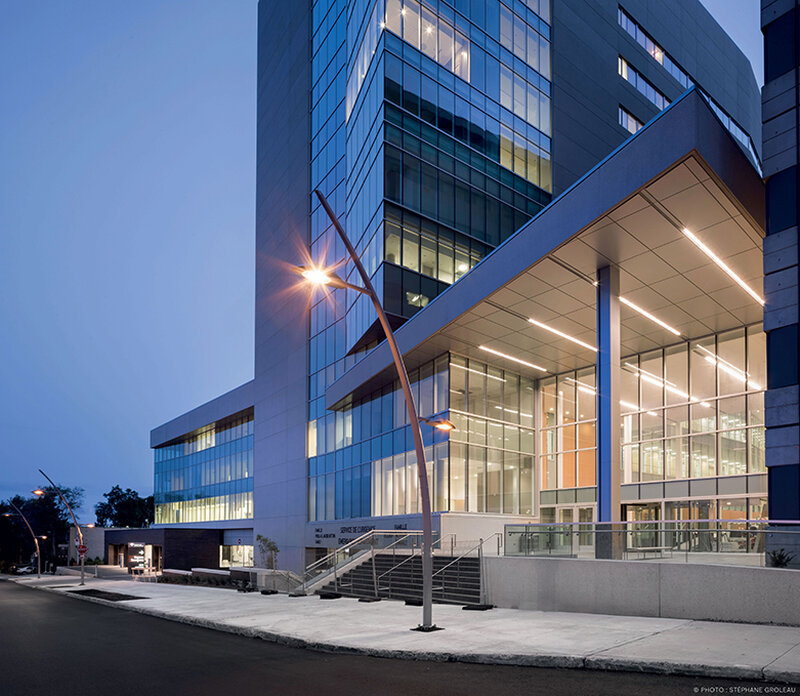 Complementing Existing Hospital Buildings
The construction of this new pavilion, necessitated enormous excavation work which required a diaphragm wall and piles, as well as an impressive concrete structure and works connecting with the existing Pavilion H. Linking the two pavilions and imbued with natural light, a new covered inner courtyard accommodates a food court and meeting areas while facilitating mobility.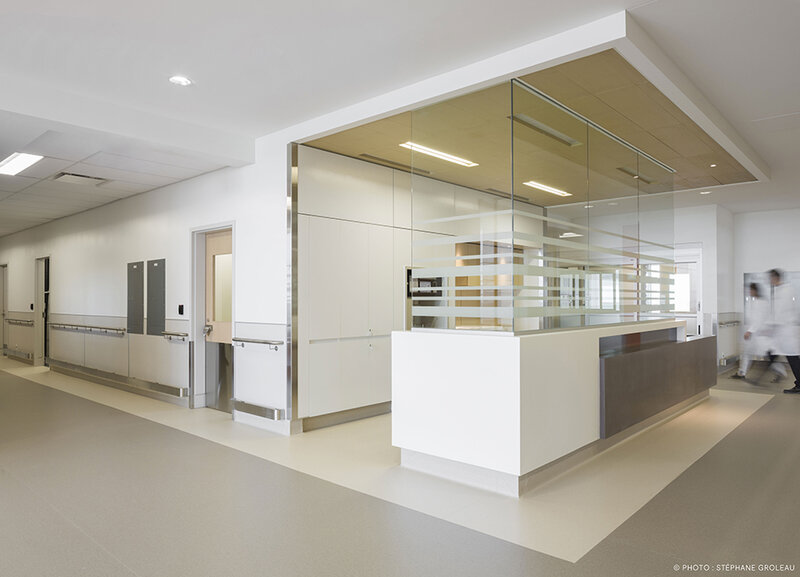 Distinctive Podium and Tower
The new pavilion includes a podium, mainly made up of the emergency room, which houses the emergency technical platforms for critical care. The 3-storey podium also houses the intensive care units and is built over 5 underground levels which namely include parking facilities and electromechanical rooms. The 12-storey tower accommodates related care units and private rooms.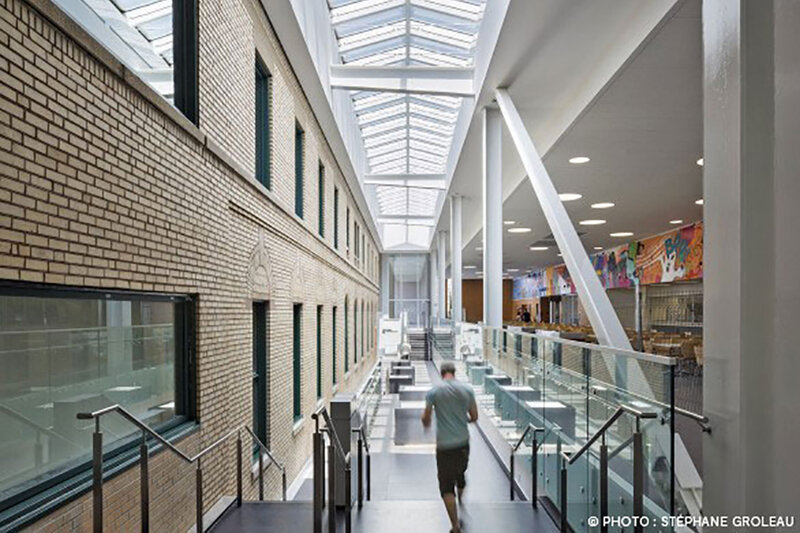 Key Figures and State of the Art Facilities
The pavilion also includes 2 floors of intensive and coronary care units, 18 operating rooms, a 7,500-square-foot hemodynamics suite, the departments of obstetrics and neonatology, 6 floors of nursing units consisting of 152 single rooms, one floor for 24 isolation beds, a new sterilization sector, a centralized supply area, as well as outpatient, clinical, therapeutic and diagnosis services.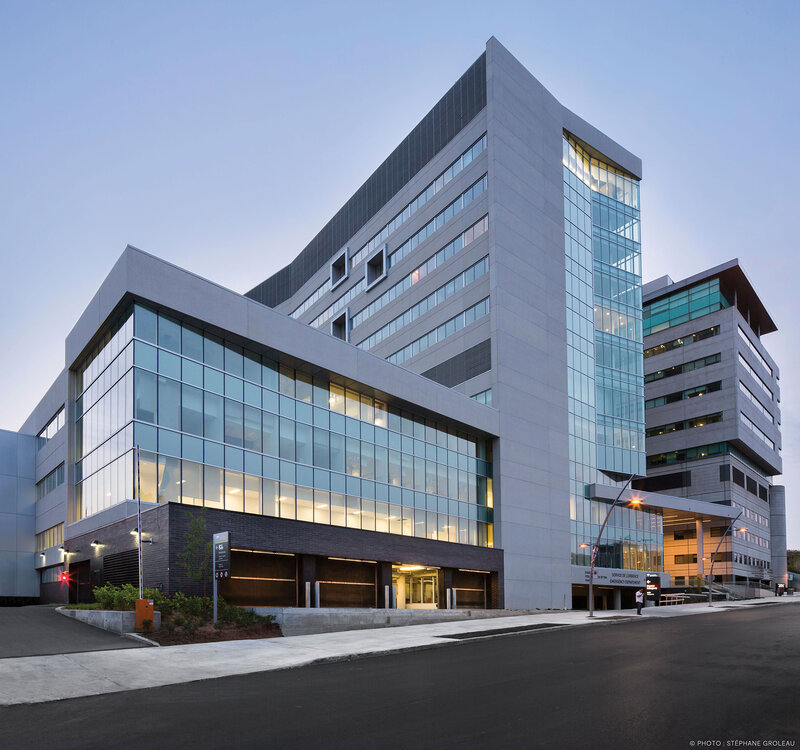 Redesigned Urban and Underground Infrastructure
To complete the optimization of this new pavilion, Légaré Street, in front of Pavilion K, has been entirely redesigned and enlarged to set up a dedicated ambulance lane. An underground passage was built to connect the surface parking lot to the new underground spaces. Urban infrastructure was reconfigured to meet power, water, and sewage requirements.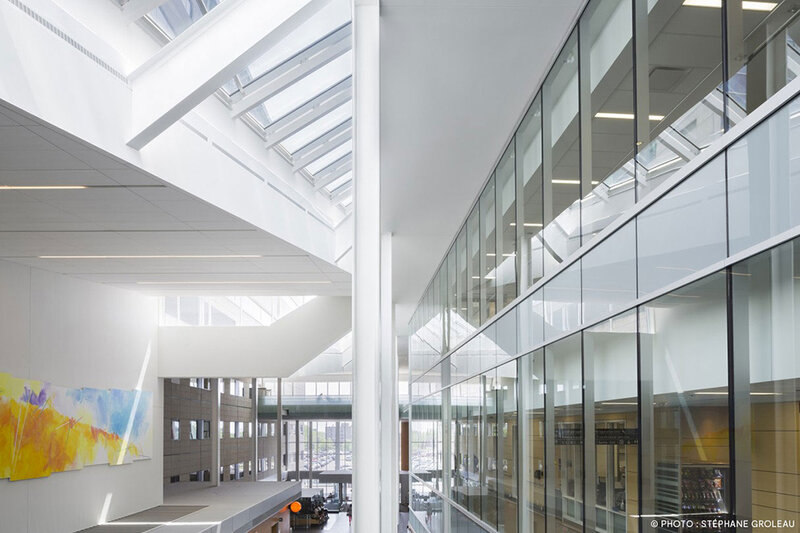 Construction Highlights
Project realized in an operating environment;
Works performed close to main access areas;
Enhanced mitigation measures specific to operating healthcare facilities (ventilation, noise, vibration);
Highly specialized equipment installation.
Gallery