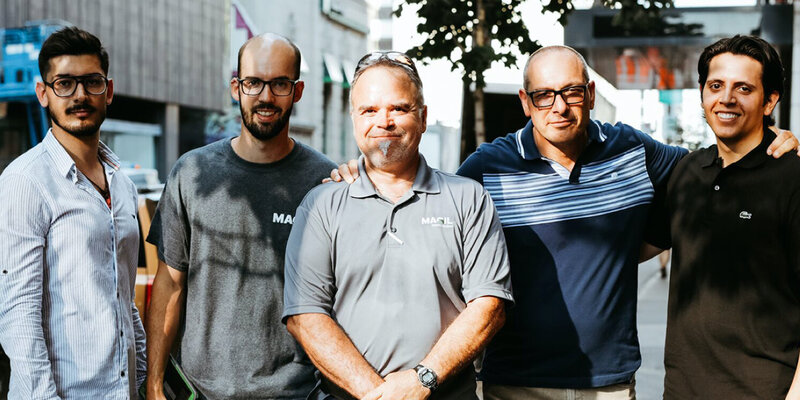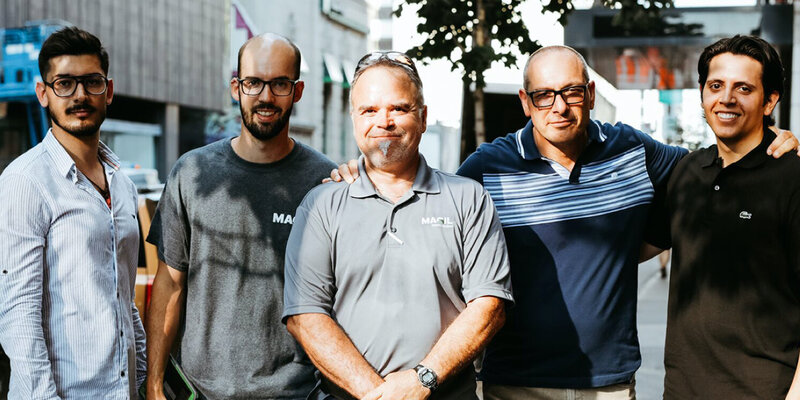 What Defines Us
Social responsibility
The common denominator is our passion for sharing our knowledge and willingness to give time, allowing us to shape and change our industry and the people who are a part of it.
Should we have the time or take the time to give?

To ask the question is to answer it! Even if time is a scarce commodity, it's all a question of priorities.
Fundraising
Leukemia and Lymphoma Society of Canada since 2008
National
In 2002, an event plunges Magil CEO, John Marcovecchio, into a caregiving role and changes his vision of work/volunteer balance. At age 11, Alyssa, his friend's daughter, is diagnosed with rare leukemia.

She will recover and make him discover the pleasure of giving back. Over $ 75K raised by Magil in 2019 alone.

Magil team members join in as part of the Alyssa's Crew group, which collectively raised more than $1 million in 10 years.
Research and Development
Fayolle-Magil Research Chair
National
Created after a significant financial contribution made by the Fayolle Canada Group in 2017, the Fayolle-Magil Construction Chair in Architecture, Built Environment and Sustainability, Faculty of Planning, University of Montréal's interest resides in the quality of the design and the use of innovative technologies in order to achieve a built, efficient and eco-responsible environment.

The chair brilliantly represents the importance Magil places on excellence, innovation, surpassing oneself and transferring knowledge. The chair is also involved locally and nationally in the scientific, professional, government, industry, and community sectors.
Mentoring
Various organizations
Coast to Coast
For us as well as for our industry, our role is to build, gather, unite a set of components and stakeholders around a common goal. This is not only the key to success in business, but also to give a sense of purpose to what we do.

If we want to leave more than a series of achievements but make a lasting contribution, then taking the time to give back is not an incidental activity, but a duty.

Many of our team members are proud to participate in various mentoring initiatives such as Fanshawe College of Applied Arts and Technology, Concordia and Polytechnique Universities, Women in Construction and the Urban Development Institute to name a few.
Fundraising
Muscular Dystrophy
Québec
Member of the Fundraising Committee since 2012, it is with generosity and respect that John shares his contribution and extensive network of contacts to support this cause.

The mission is to improve the lives of people with neuromuscular disorders by adequately funding the search for a cure, providing services and providing ongoing support. Approximately $ 250k collectively collected at an annual event.
Founding Member
Alliance of General Contractors of Canada
John Marcovecchio
In 2018, John Marcovecchio is a founding member of a group of associations and general contractors working to improve the conditions surrounding the awarding of contracts and the payment deadlines in the industry in the country.

The Alliance relies on the analysis and taking into account of the challenges present in the industry in order to put in place solutions favouring the growth, the distribution of risks and the productivity of the construction sector.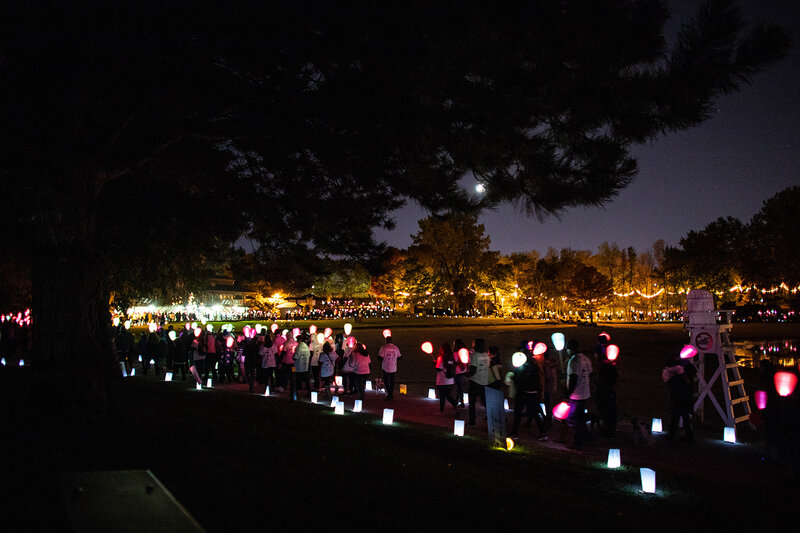 Women making changes
WIC - LDCA
Our Marketing and Communications Manager for Magil Ontario, served as the President of the London and District Construction Associations Women in Construction for the last 3 years. She stepped down in 2019 but remains an active member.